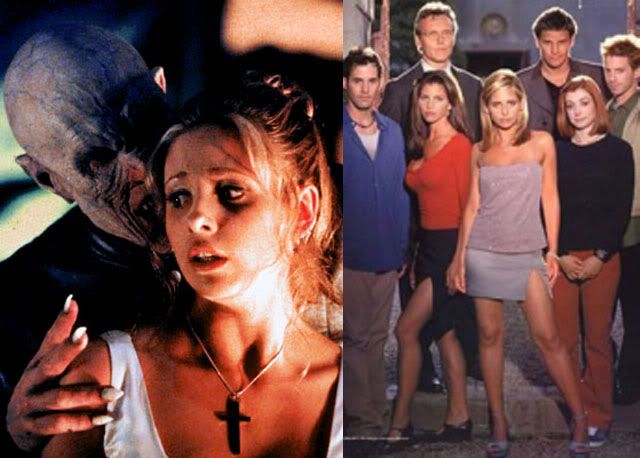 Everyone has their style icons that shaped what they thought was cool when they were growing up. Some can cite iconic looks such as the girls from Clueless, or maybe Molly Ringwald (or in fact any of the kids from The Breakfast Club) as being the look that they idolised. For me however, it was Buffy the Vampire Slayer. Between the ages of about 9 and 12 (and maybe secretly for a while after that) I thought that Buffy, with her clompy shoes, too-tight dresses, bootcut trousers and bad highlights were THE HEIGHT of sophistication. Didn't she wear a lot of lilac?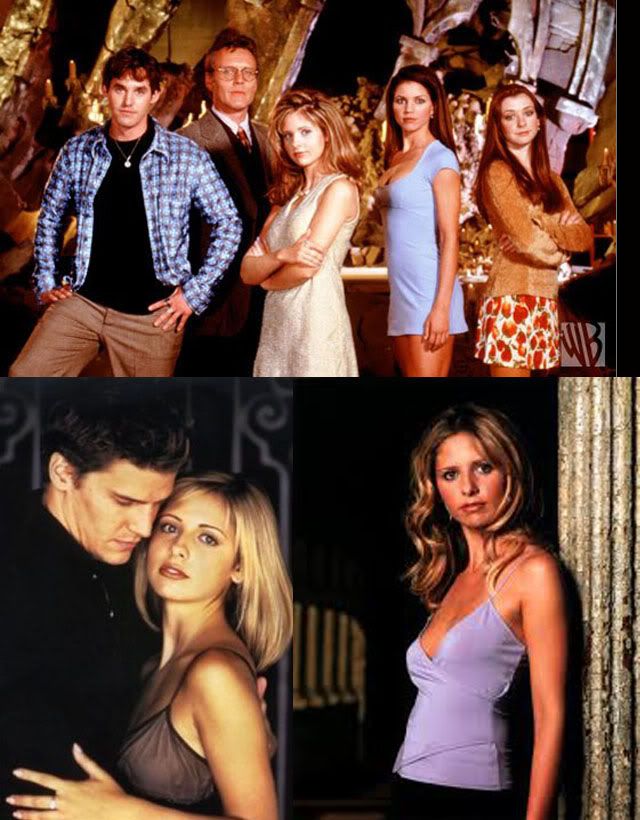 While much of the fashion on Buffy is utterly awful, some of it ticks the 90s comeback boxes in a big way. The crucifix trend of 18 months ago? If you're Buffy the Vampire Slayer you HAVE to have a crucifix - it's literally life or death. Crop tops too - I defy you to watch any episode of the first 3 series of Buffy and not spot a crop top. More recently we've been seeing plenty of split skirts (both mini and maxi) and spaghetti strap tops (a Buffy staple) in silk or velvet. Alexander Wang has just based an entire collection around the latter. Looks like she had the right idea, doesn't it? Apart from the lilac, which as everyone know, does not look good on blondes. Or anyone really.
The catalyst for this Buffy-related post came the other day after a trip to the Monki concession in Selfridges. I came home with a pair of chunky heeled boots, a pair of pink shorts and a scarf. As I was putting on the boots the next day, they suddenly struck me as exactly the sort of clompy boots that Buffy herself would kick vampire ass in. Chunky heel, platform, ankle length - it's got the slayer written all over it. I'll be wearing mine with a side split skirt from Carin Wester, and my favourite (incredibly Buffy-like because it looks a bit like animal print, and is also slightly sheer) vintage t-shirt. I'll also be asking for the box-set for Christmas.