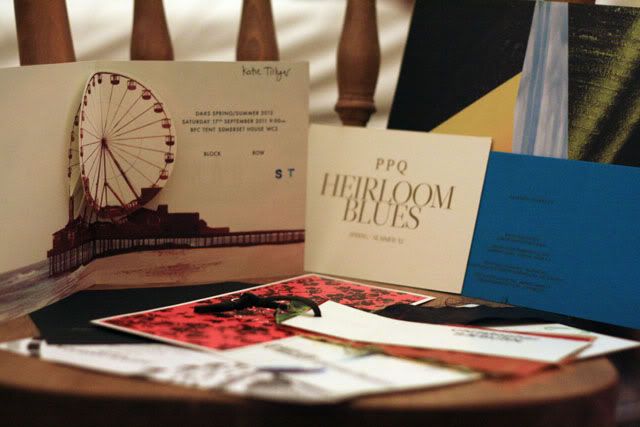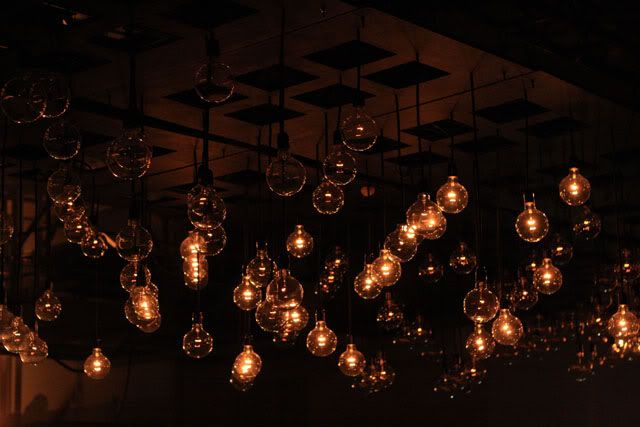 Some miscellaneous images from yesterday at London Fashion Week. I wish I had time to do a more in-depth post but I'm covering it for another website as well as working! I had Paul Costelloe and Corrie Nielson in the morning (I sadly had to miss Caroline Charles as I had a very important errand to run), followed by a screening of the Ada Zanditon collection in the afternoon and Basso & Brooke in the evening. As you can see, I was invited to PPQ but didn't get there early enough to be at the front of the queue - they were oversubscribed and shut the doors, leaving quite a few people out of the proceedings. Sad times.
The photos are from the Corrie Nielson show - a kind of Victoriana/Japanese theme (I'll post a link soon to my more in-depth coverage of it). It was the first time I'd been to the venue (the old sorting office on New Oxford Street) and I have to say I was taken with it. The twinkly lights were incredible!
Anyway, I hope to post more soon - today I enjoyed the DAKS show and later I'm off to John Rocha and the Sibling presentation.