I was totally impressed by the
fashiony bits
in the guardian this Saturday. Loving the make up on this model. I always get a bit obsessed with purple lipstick as soon as the weather turns colder. I might try the clear skin/naked eyes with lipstick thing after seeing these images. Cool brushed up brows too.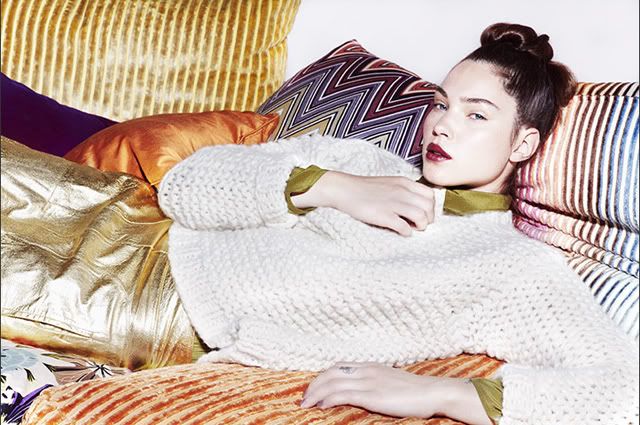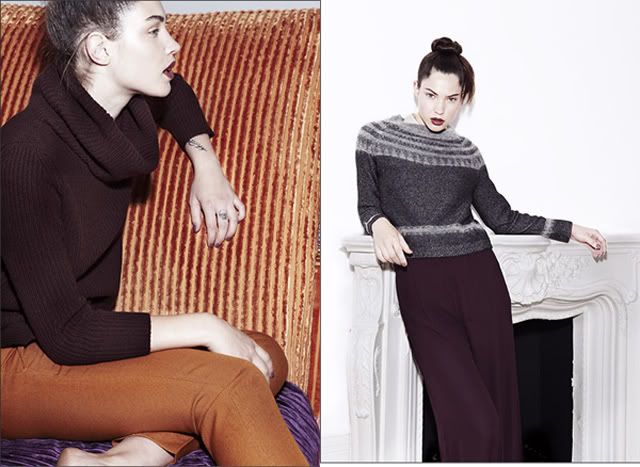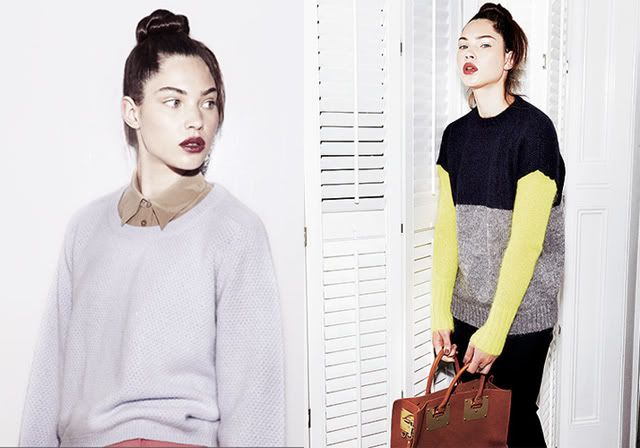 These black and white themed images were also featured in the magazine
. I really like the long, billowy, black waistcoat- might actually have to get my hands on one of them. Perfect for autumn cycling. I may even risk wearing a white polo neck under it (Polo necks terrify me. They cling EVERYWHERE. In my opinion you might as well be naked or in a wetsuit.)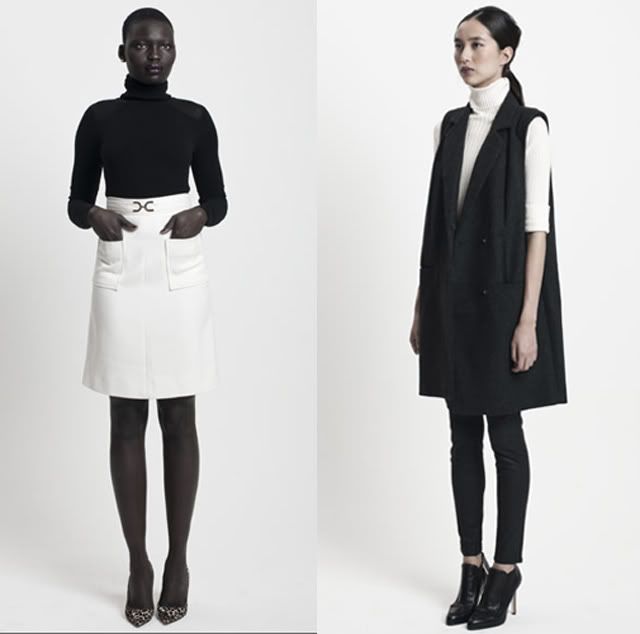 I'm not a massive fan of the 4th look. It's a bit bulky and looks clumsy; grey shoes would've made a world of difference. But I DO love the mix of speckled greys.
guardian exits stage left
.
*applause*